I need help from someone who knows Japanese...

I've gotten pretty far through the HE game on my own, but I am completely stuck here: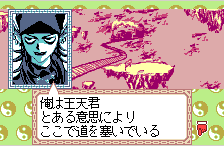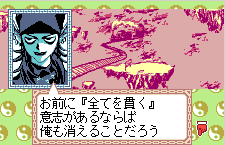 Can anyone translate for me what he is saying? I think he wants an item? Any help would be greatly appreciated, and you would be contributing to the HE game guide too!